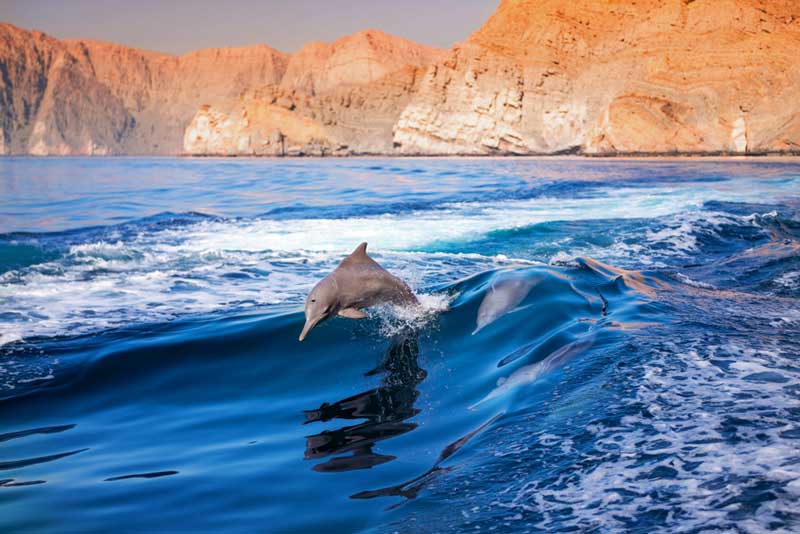 Best for Dolphins
Khasab
Take a dhow cruise through the ruggedly scenic, fjord-like khors of northern Musandam, where humpback dolphins are commonly seen at play.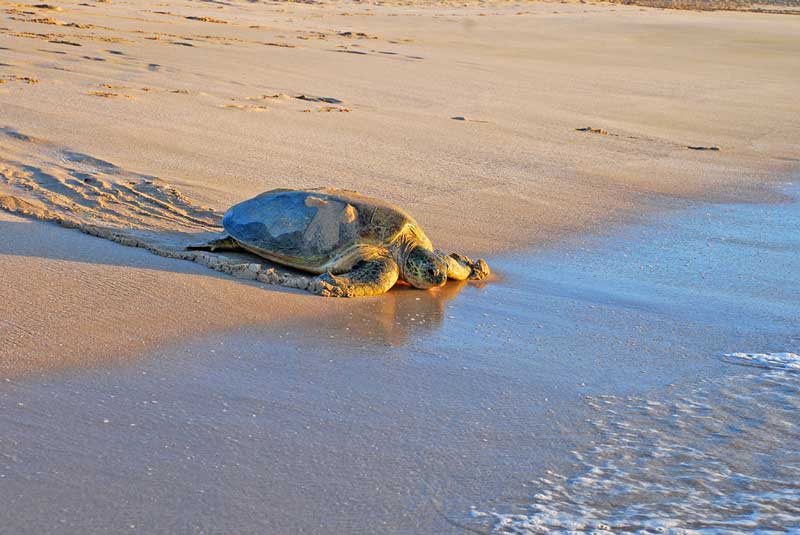 BEST FOR TURTLES
Ras-Al-Jinz
Visit Shariqiya turtle reserve on a summer's night, and watch in amazement as female turtles haul themselves upon the sands to dig their nests.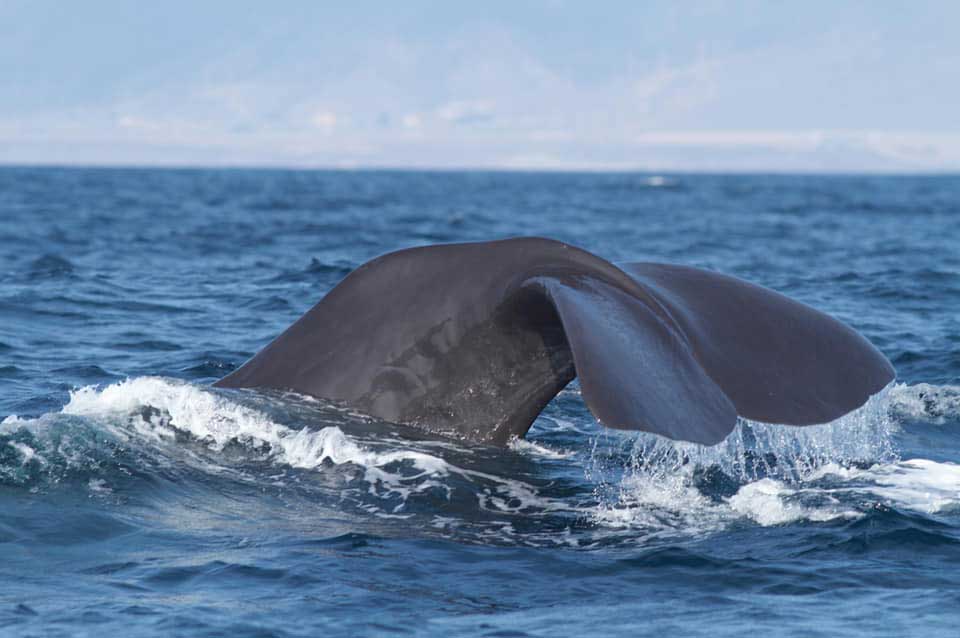 Best for Whales
Mirbat
This picturesque southern town has a small fort looking out to sea. If you are on a sailing trip, you may see humpback whales in the waters nearby.
Best for tropical fish
Daymaniyat islands
Dive into The Aquarium, as the island's best scuba site is known, to see flitting fish, dazzling nudibranch and delicate seahorses.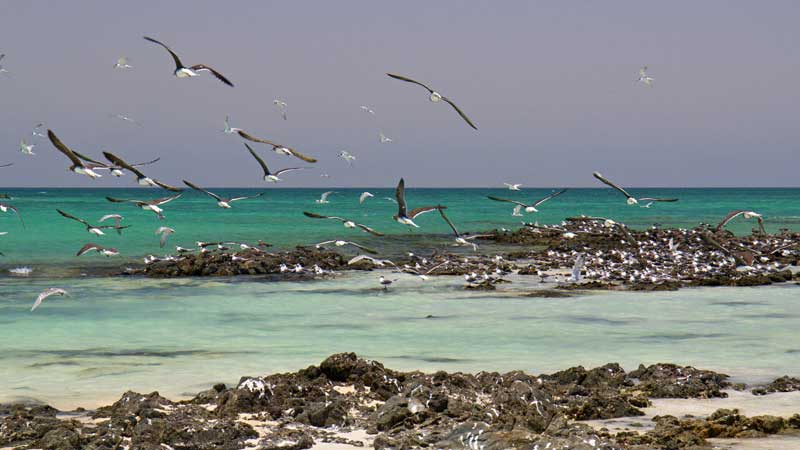 Best for Birds
Masirah Island
Well over 300 species including kingfishers, plovers, terms and flamingos have been counted on Masirah wetlands and mudflats.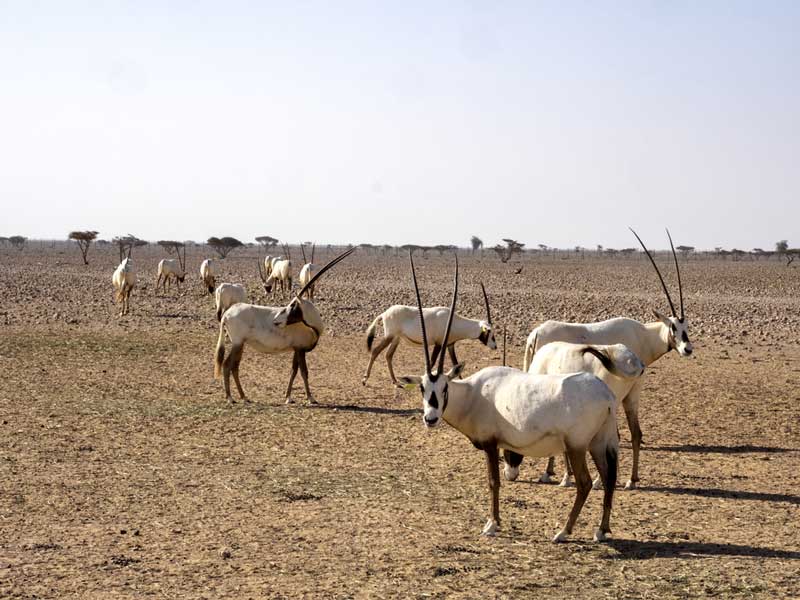 Best for Desert Mammals
Wusta
This arid region is home to the endangered Arabian Oryx, a striking-looking Gazelle, as well as the Nubian Ibex, Desert Foxes, sand cats and Caracals.