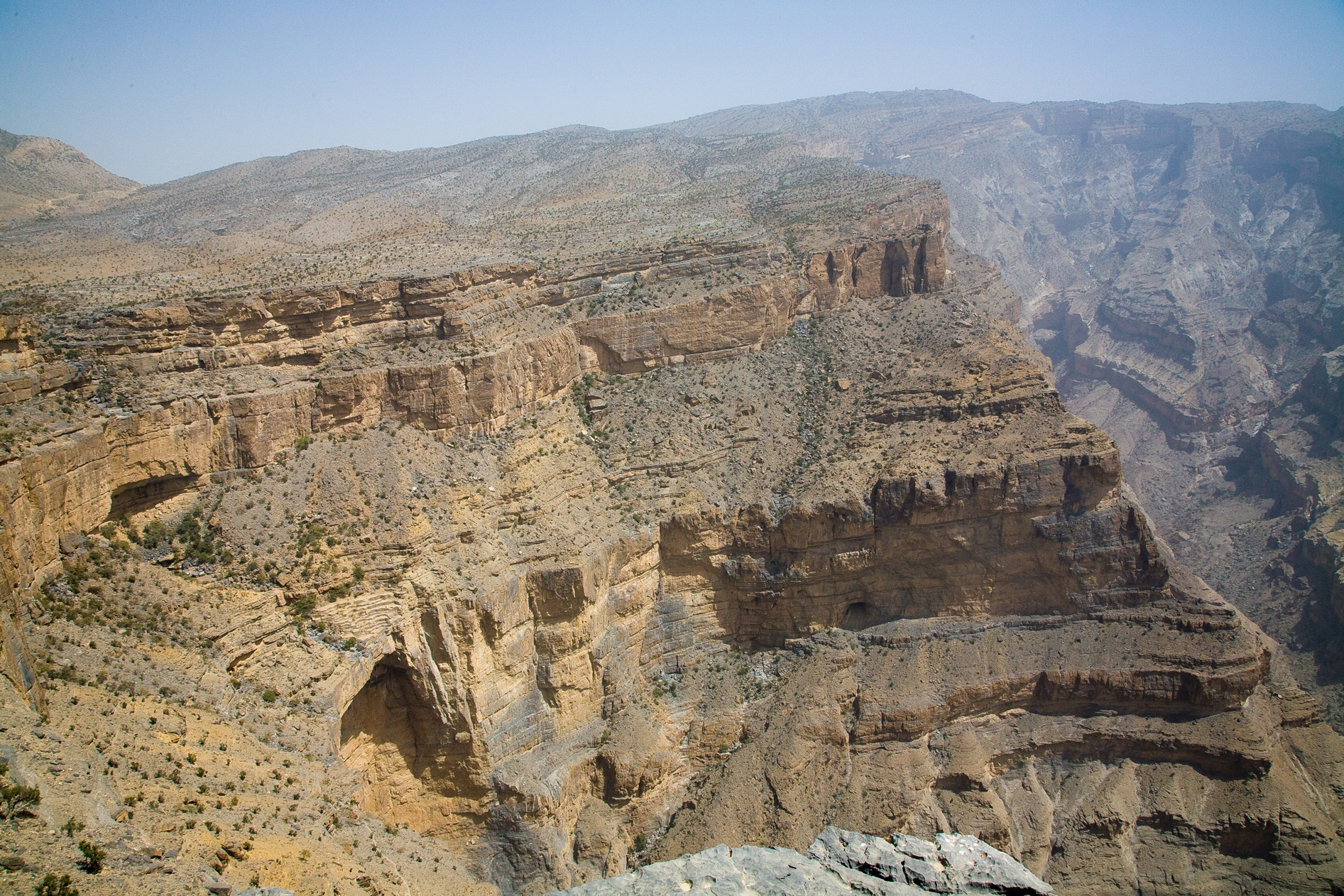 Jebel Shams
Aptly named the 'Mountain of the Sun', Jebel Shams is Oman's highest mountain, standing erect at an altitude of 3,004 meters above sea level, and renders a breath-taking vista at all times of the day. Each versant opens up to another versant, finally ending with the peak, close to which lies the infamous Wadi Nakhar, Balcony walk , a deep ravine with chiselled formations that is best viewed from atop the rocks. Tourist guest houses have been built where tourists can spend time enjoying the serenity of this scenic mountain.
GPS Co-ordinates: 23.2376° N, 57.2649° E
Governorate:

Al Dakhiliyah
Drive through the Grand Canyon of Arabia through the Wadi Nakhar, Balcony walk to witness spectacular displays of soaring mountain walls and imposing, rugged cliff edges.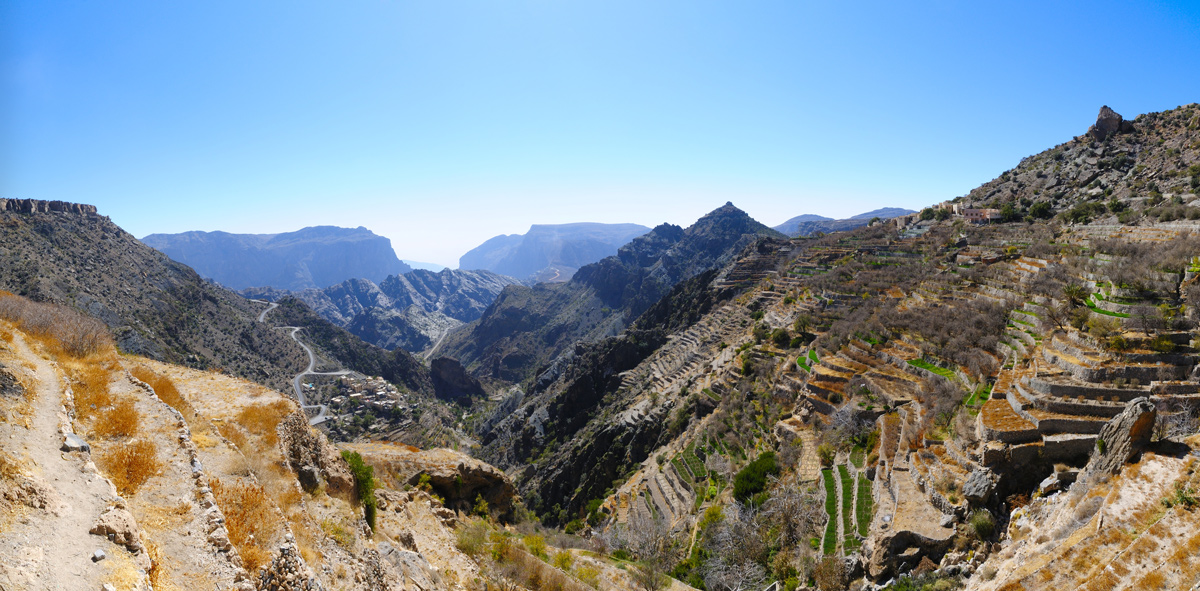 Al Jabal Al Akdhar
With a temperature that is up to 20 degrees cooler than at land level, Al Jabal Al Akdhar rises as a grand spectacle of rocky slopes and sandy, barren ridges, which could cause some confusion in regard to its name, which means 'Green Mountain'. Once the winding road finally stretches across the summit and the Saiq Plateau comes into view, Al Jabal Al Akdhar is a hidden paradise full of gardens, vegetation, and orchards that are secreted from view among the mazes of flowing wadis and terraces. The cool mountain air and high level of rainfall provides ideal conditions for cropping of all kinds of temperate fruit.
GPS Co-ordinates: 23.1856° N, 57.3714° E
Location :

Al Jabal Al Akdhar

Governorate:

Al Dakhiliyah
Only four wheel drives are permitted up the steep, twisting road of Al Jabal Al Akdhar. Make sure to carry a light sweater or shawl even during summer months, as the mountain gets chilly when dusk falls.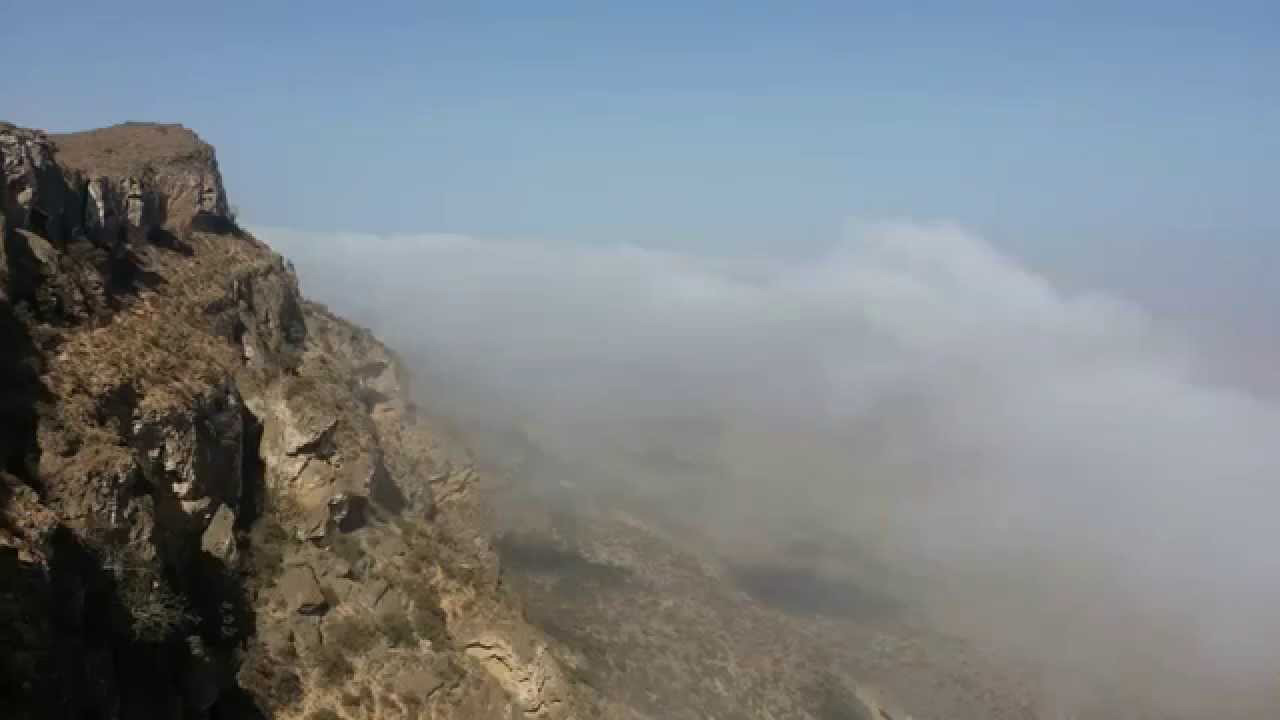 JEBEL SAMHAN
Jebel Samhan is famed for being one of the more popular touristic destinations of the Governorate of Dhofar, especially during the Khareef (July – September), when its slopes and plains are lush with greenery, twisted frankincense trees, flowing streams and lively animal reserves. With a stunning peak standing tall at 2100 meters, Jebel Samhan makes for a rewarding day trip from neighbouring Salalah, through TawiAttair, a deep sinkhole known as the 'Well of Birds'. Landscapes of varying flora and rocky fields of leafless desert roses greet the eye as the road to the summit opens up to a panoramic view of the Dhofar coast.
GPS Co-ordinates: 17.1355° N, 54.7915° E
Follow the signs to Mirbat from TawiAttair to pass a stunning wadi of tall, bulbous baobab trees. Legend has it that these are the only such trees in all of Arabia!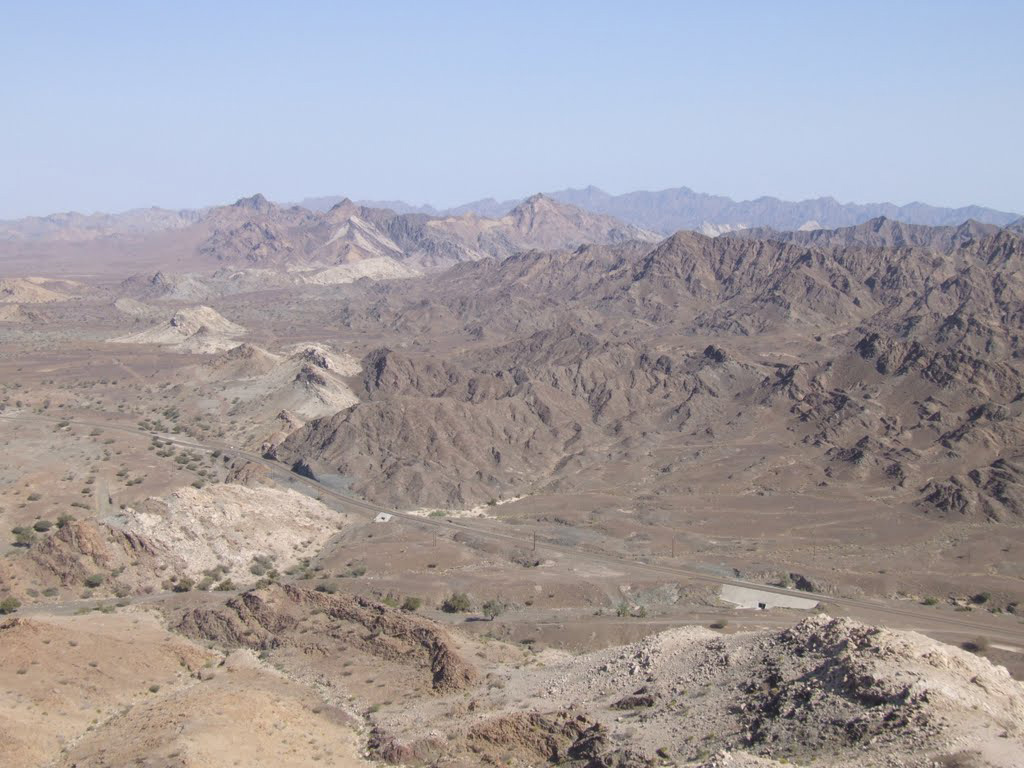 JEBEL GHAWIL
Tucked away in the north-western fringes of the village of Abud, Jebel Ghawil stands as the fondly known 'Grey Mountain' in the Governorate of Buraimi. Constituting a geological formation with Jebel Suweini, the peak is a popular destination for arduous mount climbing and trekking, as well as sightseeing of flowering Caralluma Arabica and fascinating bat species. Intruding into its basaltic lavas and tuffs are three spectacular sills that date back to the late Triassic.
GPS Co-ordinates: 24.5811° N, 55.9966° E
While the climb up the mountain is relatively easy with plain tracks and comfortable to scale gullies, take care during your descent. Avoid all loose, steep ends and do not opt for alternative routes unless with an experienced guide.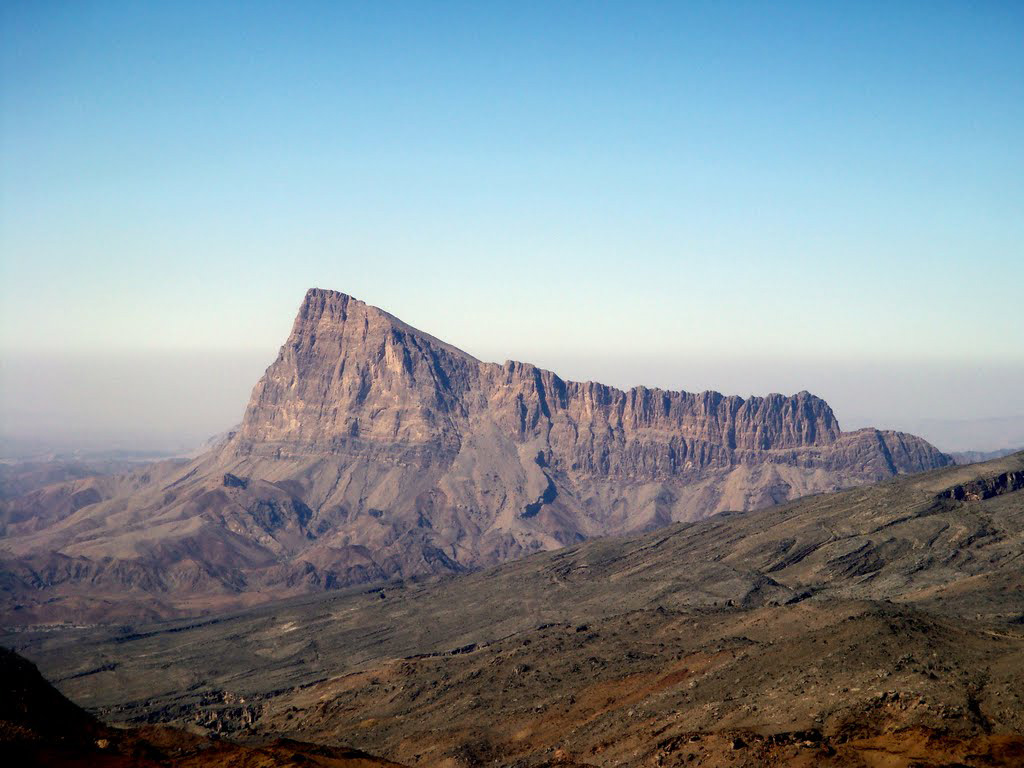 JEBEL MISHT
Known also as the French Pillar, Jebel Misht stands at the end of the 1979 French Pillar route that follows from Ibri in the Al Dhahirah Governorate to the south-east face of the peak. While there are many other striking cliffs in the Sultanate, nothing else discovered so far dominates the landscape as does Jebel Misht with its stunning desert hybrid lines of the Walked Spur of the Grandes Jorasses and The Nose of El Capitan, both climbs of similar scale. There is also a certain historical aura to the place, evidenced by remnants of bleached fixed ropes and rusty pitons dating back to the late 1970s.
GPS Co-ordinates: 23.2564° N, 56.9979° E
Avoid crossing deep wadis while you make your descent from Jebel Misht, since the terrain is rocky and awkward. Inspect the descent from below and plan on having at least one hour of daylight remaining or a full moon before leaving.