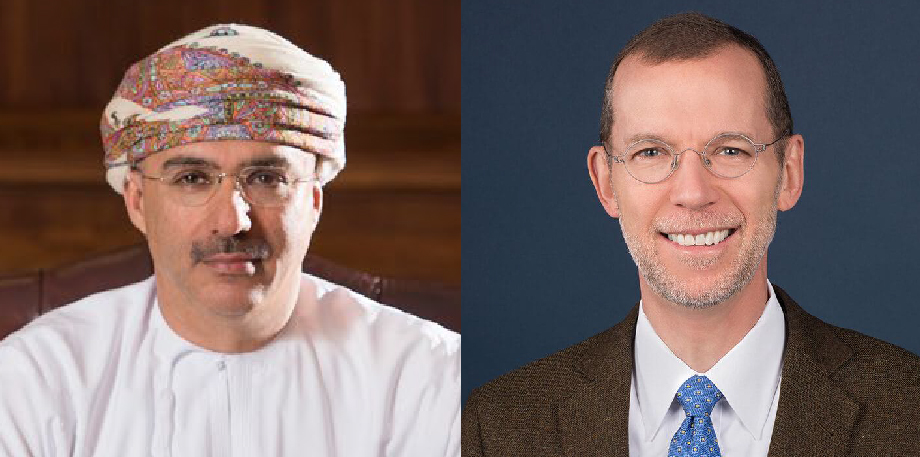 Sohar International announces its 8th virtual session of Viewpoints titled Global Economic Challenges
DATE: 14-10-2021

VENUE: oman
Muscat. October 13. In line with the broader goals of the bank to invoke curiosity in the individuals' minds, spread awareness about global best practices, and provide avenues for individuals to connect with global experts, Sohar International is set to conduct its 8th Virtual Viewpoints Session on Tuesday, 19 October 2021 hosting Mr. Doug Elmendorf, economist, former Director of the U.S. Congressional Budget Office, and currently Dean and Don K. Price Professor of Public Policy at Harvard Kennedy School as its guest speaker. Those interested can register through Sohar International's website (www.soharinternational.com) or the bank's official social media pages by following the registration post/link.
With past sessions attesting to the popularity of the event, Sohar International's Viewpoints is a highly-anticipated virtual seminar that has hosted top industry leaders, experts from different fields and various public figures. Titled Global Economic Challenges, the event will be live-streamed via the Zoom app and bank's official channel on YouTube from 6:30 pm
"Viewpoints - Sohar International Chairman's Forum has been a successful platform where we have witnessed global experts passionately sharing personal experiences, insightful knowledge, and pioneering ideas with a cross-section of Omani society. Since its inception, the forum has inspired them to take initiatives and imbibe in them the zeal to become leaders in their fields. By helping aspiring individuals from the local community to connect with industry leaders, engage in interactive sessions and raise compelling questions, we endeavor to give our people the necessary international exposure and access to world-class knowledge," said Mr. Mohammed Mahfoudh Al Ardhi, Chairman of Sohar International. "The topic for our upcoming session has been chosen given the dynamically evolving market scenario. With sources showing a rapid growth in the world economy, understanding the causes, benefits and effects it will have on different countries is imperative. We are delighted to have economist Doug Elmendorf as our esteemed speaker and are certain that his knowledge, analysis and study of the market will provide all the participants with valuable insights. We encourage everyone to log in and participate in this one-of-a-kind virtual event."
Holding his position as Dean since 2016, Elmendorf had also been a visiting fellow at the Brookings Institution after serving as the Director of the Congressional Budget Office from January 2009 through March 2015. He had previously been a Senior Fellow at Brookings, Assistant Director of the Division of Research and Statistics at the Federal Reserve Board, Deputy Assistant Secretary for Economic Policy at the Treasury Department, Senior Economist at the White House's Council of Economic Advisers, and an Assistant Professor at Harvard University. In the policy roles, Elmendorf worked on budget policy, health care issues, the macroeconomic effects of fiscal policy, social security, income security programs, financial markets, macroeconomic analysis and forecasting and a range of other topics. With commendable contributions in his field, Elmendorf earned his Ph.D. and AM in economics from Harvard University and his AB summa cum laude from Princeton University.
Apart from learning about global economic challenges, Viewpoints will also be an excellent platform to interact with the speaker. A dedicated time allotted for questions and answers not only helps participants have their queries addressed but also makes the session more engaging. Establishing two-way communication boosts creativity, promotes better understanding of the subject and leads to the generation of new ideas.
Ever since the event took a virtual form, a few of its recent distinguished guests included public figures such as Ms. Mina Al-Oraibi, Editor-in-Chief of The National newspaper, Dr. Reinhard Christian Zinkann, a fourth-generation Executive Director and Co-proprietor at the 121-years old Miele Group, Sir Ranulph Fiennes, explorer and motivational speaker and Mr. George de Lama, a prominent international journalist and the President of Eisenhower Fellowships.
Through events like these which are geared at encouraging aspiring entrepreneurs, working professionals, and students to stay updated with world events, Sohar International has been successful in instilling a culture of continuous learning and development in the local community.