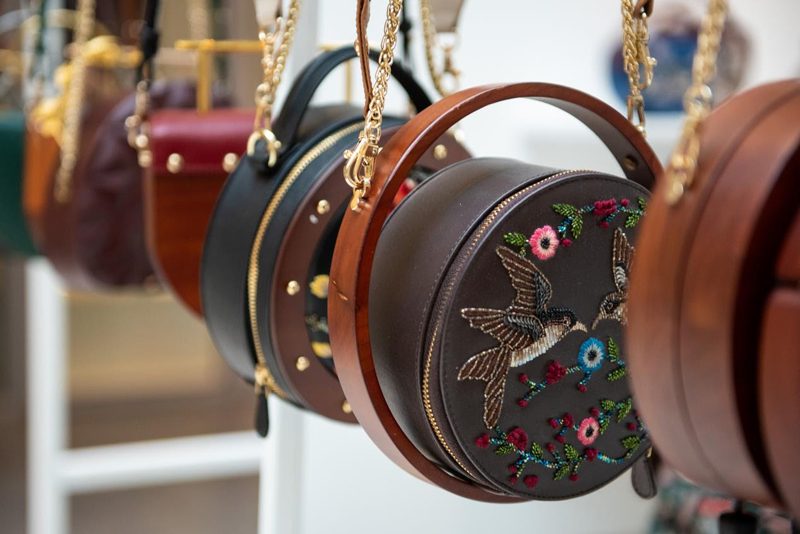 A Stroll Through "The Garden" at Fashion Forward Dubai October 2019 Edition
DATE: 04-11-2019

VENUE: Dubai
Designer Nadya Dzyak turned a Friday at Dubai Design District in a glamorous affair with her candy-colored and sky-inspired dresses on the Fashion Forward Dubai October 2019 runway – bringing a whimsical feel to the day's opening show.
Attendees were then treated to Atelier Zuhra's sartorial extravaganza. If Cinderella had to hire a designer to dress her for 2050, she'd turn to Atelier Zuhra's designs. Fairytale met futuristic design as the label played on our heartstrings with tulle, feather, crystal-embellished pieces that are ideal for red carpets.
As we enter the final day of Fashion Forward Dubai October 2019 today, here's what's in store for the grand finale.
Beginning with one of the favorite ready-to-wear brands in the region, Mrs. Keepa is preparing to bring a fashion spectacle to FFWD this year. The French-Egyptian designer will be followed by Palestinian designer Reema Al Banna with her wake surf, print-based line-up, and a masterclass on how to pitch brands to buyers. The afternoon continues with a partner show by retail conglomerate Splash, followed by Dubai-based brand Lobster Claw, and a d3 fashion talk with A-list celebrities.
Ushering in the evening is Tanya Skaff's 60's enthused collection, Italian luxury brand Behnoode, along with the much-awaited discussion on sustainability and its future in the world of fashion. Wrapping up the most stylish event of the year is Beirut-based couture designer Hass Idriss and d3's very own avant-garde label Amato.
Celebrating the success of Fashion Forward Dubai's October Edition, guests can dance their way to Experiment by Sky 2.0 to attend the most fabulous closing party of the year.