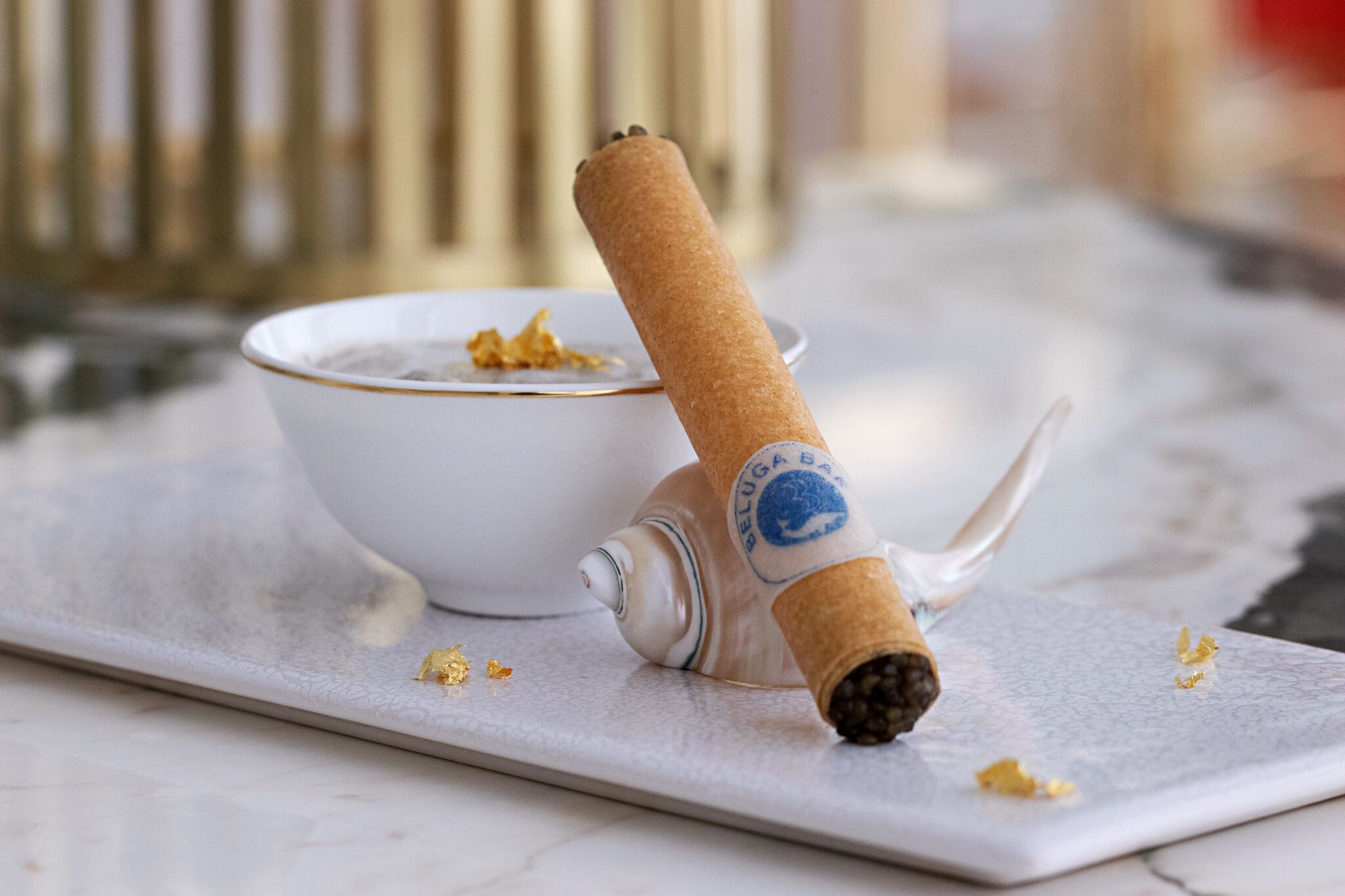 The World's Most Expensive Dish, Now In Dubai
DATE: 08-08-2019

VENUE: DUBAI
Beluga, the only caviar dedicated restaurant in Dubai, features one of the most expensive dishes in the world on their menu – 24-karat Golden Cigar with Almas Caviar. In the caviar world, Almas is called 'King of Kings' and is the rarest and the most expensive caviar. Inspired by French cuisine with a modern twist, Beluga has created a new taste of luxury to Dubai's gastronomic map.
Attached is the photo caption, image link and other relevant information for your reference.
Would be much appreciated if you can include something online ofcourse. Please feel free to reach out for any questions. Thank you as always for your help and have a great Eid weekend.
Opening Timings:
Sunday to Wednesday from 2pm to 11pm
Thursday to Friday from 2pm to 2am
Saturday from 12pm to 11pm
Email: reservations@belugabar.com
Phone: +971 4 340 8882
Address: Beluga, Mandarin Oriental Jumeira, Dubai, Jumeirah Beach Road, Jumeira 1, Dubai
Website:https://www.mandarinoriental.com/dubai/jumeira-beach/fine-dining/restaurants/caviar/beluga