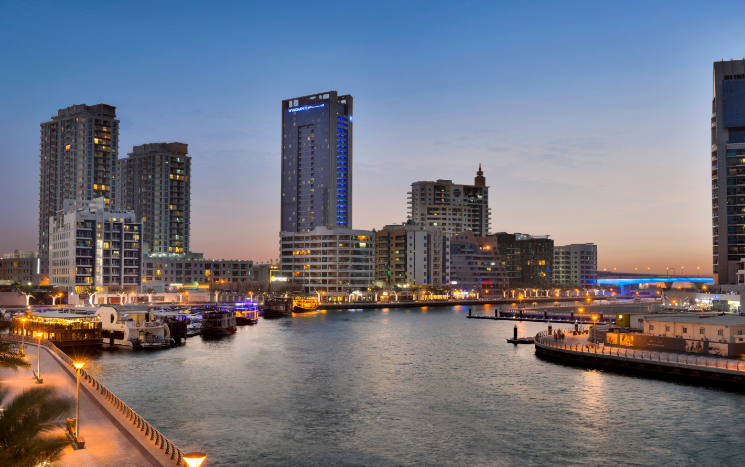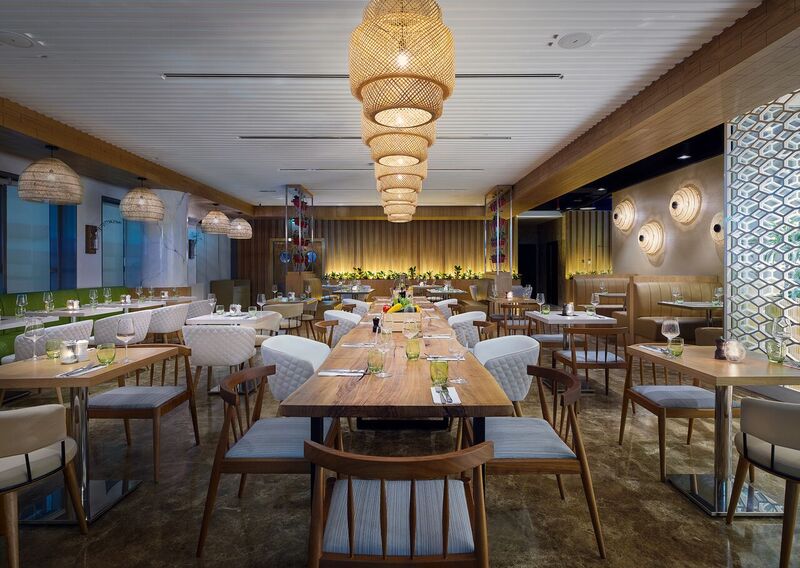 THIS EID AL-ADHA 'STAY 3, PAY 2' AT TRYP BY WYNDHAM AND WYNDHAM DUBAI MARINA
DATE: 08-08-2019

VENUE: Dubai
With Eid al-Adha just around corner we wanted to share with you some budget-friendly hotel deals perfect for families looking for a fuss-free staycation or groups of friends travelling to Dubai for a mini getaway.
TRYP by Wyndham Dubai and Wyndham Dubai Marina are offering special 'Stay 3, Pay 2' Eid packages to ensure travelers enjoy the perfect mix of big city thrills with beach or poolside chills but at the fraction of the cost, with TRYP by Wyndham Dubai rooms starting from AED185 per night and AED307 per night at Wyndham Dubai Marina and if you book a 2 night stay you will get your third night free.
Wyndham Dubai Marina
Located in Dubai's most vibrant location, Wyndham Dubai Marina is the perfect base for holidaymakers looking for an adventure.
With sleek, modern and family-friendly accommodation, Wyndham Dubai Marina is offering exceptional budget-friendly packages from the 9th– 20th August, with rooms starting from just AED307 per night. During Eid, guests can also enjoy 30% discount off room service when a Family Suite or Grand Room is booked. Kids also eat for free at the popular Alloro restaurant, when accompanied by an adult, Making this Eid break even more family friendly.
EID Al-Adha- Stay 3, Pay 2
Offer: Rooms from AED307 (per room per night and applicable to stay 3 pay 2 promotion)
· Superior Room: AED307
· Junior Suite: AED407
· Grand Room: AED507
· Connecting Rooms: AED714
When: 9th- 20th August
Booking code: To avail this promotion Mention "WDM Eid 3-4-2"
TRYP by Wyndham Dubai
For holidaymakers looking for a break that's laid-back but also amongst the action of bustling city life, TRYP by Wyndham Dubai is the perfect place for groups of families and friends.
Offering exceptional family-friendly accommodation, guests can relax at the bohemian style pool and lounge at L!QD or dine at everybody's favourite restaurant, Local; where kids under the age of eight eat for free during Eid when accompanied with an adult
EID Al-Adha - Stay 3, Pay 2
Offer: Rooms from AED185 (per room per night and applicable to stay 3 pay 2 promotion)
· TRYP room: AED185
· Family room: AED335
· Premium room: AED435
· Connecting rooms: AED370
When: 9th- 20th August
Booking code: To avail this promotion Mention "TRYP Eid 3-4-2"