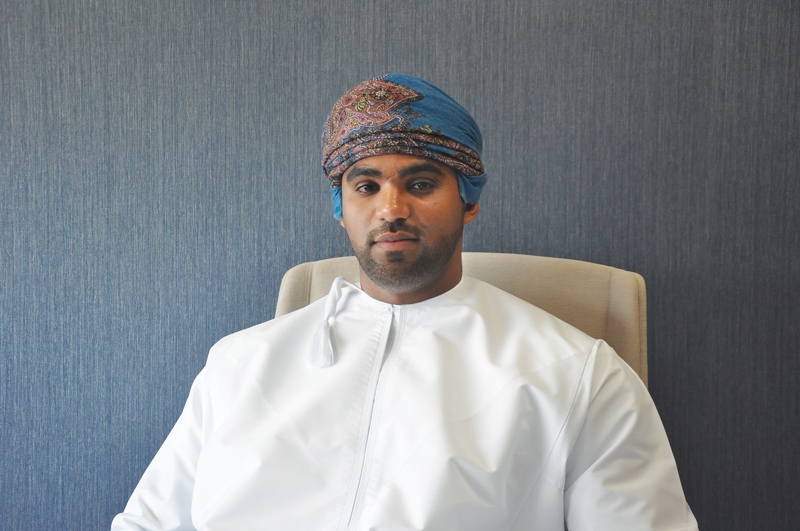 NBO Employee Bilarab Al Salami Wins West Asian Bodybuilding Championships
DATE: 15-05-2019

VENUE: Muscat
National Bank of Oman (NBO) is putting its weight behind NBO bank employee and bodybuilder Bilarab Moosa Obaid Al Salami. A member of Oman's bodybuilding team, he recently won first place in the Oman Open Bodybuilding and Physique Championships 2019, first prize in the West Asian Men's Bodybuilding Championships and came fourth in the World Bodybuilding Championship.
Musallam Kashoub, Head of Human Resources at NBO, said, "We support our talented staff and value the power of people, particularly those who are positive role models to Omani youth, and represent the Sultanate in international events such as Al Salami. Bodybuilding requires perseverance, dedication and hard work, which are all attributes aligned with NBO values."
NBO offered Al Salami support in June 2018 which enabled him to participate in the international bodybuilding competitions. He is now eyeing success in the International Federation of Bodybuilding Fitness (IFBF) event to be held in China in July, and also the World Men's Championship being held in the UAE in November. In February this year, the Ministry of Sports Affairs honoured Al Salami for his 2018 bodybuilding achievements. An NBO employee in the IT Department since 2015, Al Salami started his bodybuilding career in 2008 and has competed in various weight classes.
Bilarab Al Salami commented, "I am grateful to NBO for all their support and for enabling me to further realise my goals. I look forward to achieving even more international recognition and build on my successful record."
NBO continues to support sportspeople and sporting events. Through its 10-year long-standing relationship with the homegrown racing talent, Ahmad Al Harthy; NBO Brand Ambassador, the bank helped him to become the most successful Omani racing driver in history. Together with the Ministry of Sports Affairs, NBO actively encourages Oman's athletes and instils a healthy sports culture among residents. The bank strongly believes that sports and banking share attributes of integrity and the pursuit of excellence.